New User Account Activation (Joomla 2.5)
New User Account Activation (Joomla 2.5)
As users register on your site, you can choose to have those accounts automatically activated, activated by the client, or activated by an Administrator of the site. Once a user s account is activated and approved they will be able to log into your site. This article explains how to select the approval process for New User Account Activation.
 
After logging into the back end of your site, go to the User Manager.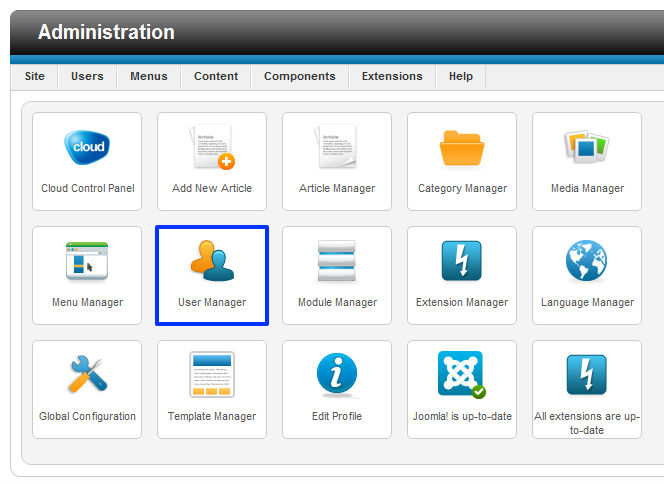 Select the Options button in the toolbar.

There are 3 New User Account Activation options to choose from in the Users Configuration area. These include the following:
None - no activation is required and the user can log in immediately after registering.
Self - users will receive an email that offers instructions and a token that is needed to activate the account.
Admin - an administrator of your site approves the account. 

after registering, users will receive an email that offers instructions and a token that is needed to verify their email address.
administrators who have the Receive System Messages option enabled will receive an email with a token asking them to activate the account.
new users will be receiving an email that their account has been activated and that they can log in.